Colonel Georges Sawaya
9/9/1988 - 30/6/2000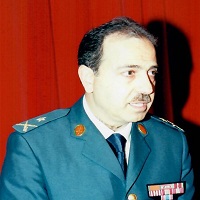 - Preparing an Arab conference on mine risks and prevention at the UNESCO Palace - Beirut.
- Representing Lebanon in the regional symposium on mines and their impact on the development in the Arab world.
- Organizing an international workshop for mine Action in Lebanon, in cooperation with United Nations organizations and funded by the Italian government, in the presence of His Excellency the President of the Republic, General Emile Lahoud, at the UNESCO Palace - Beirut.